Food Pantry and Community Garden
at Longwood Hills Congregational Church
Longwood Hills Congregational Church Food Pantry
LHCC Food Pantry has been serving the community of Longwood Hills for over 15 years!
The Pantry started as a ministry in 2008, due to the numerous inquiries to the church office for food assistance. In the beginning we would feed 35 to 40 families a week. Currently we are feeding around 25 families.
The pantry accepts all kinds of donations, non-perishable food items, as well as personal items. The pantry will accept all types of donations.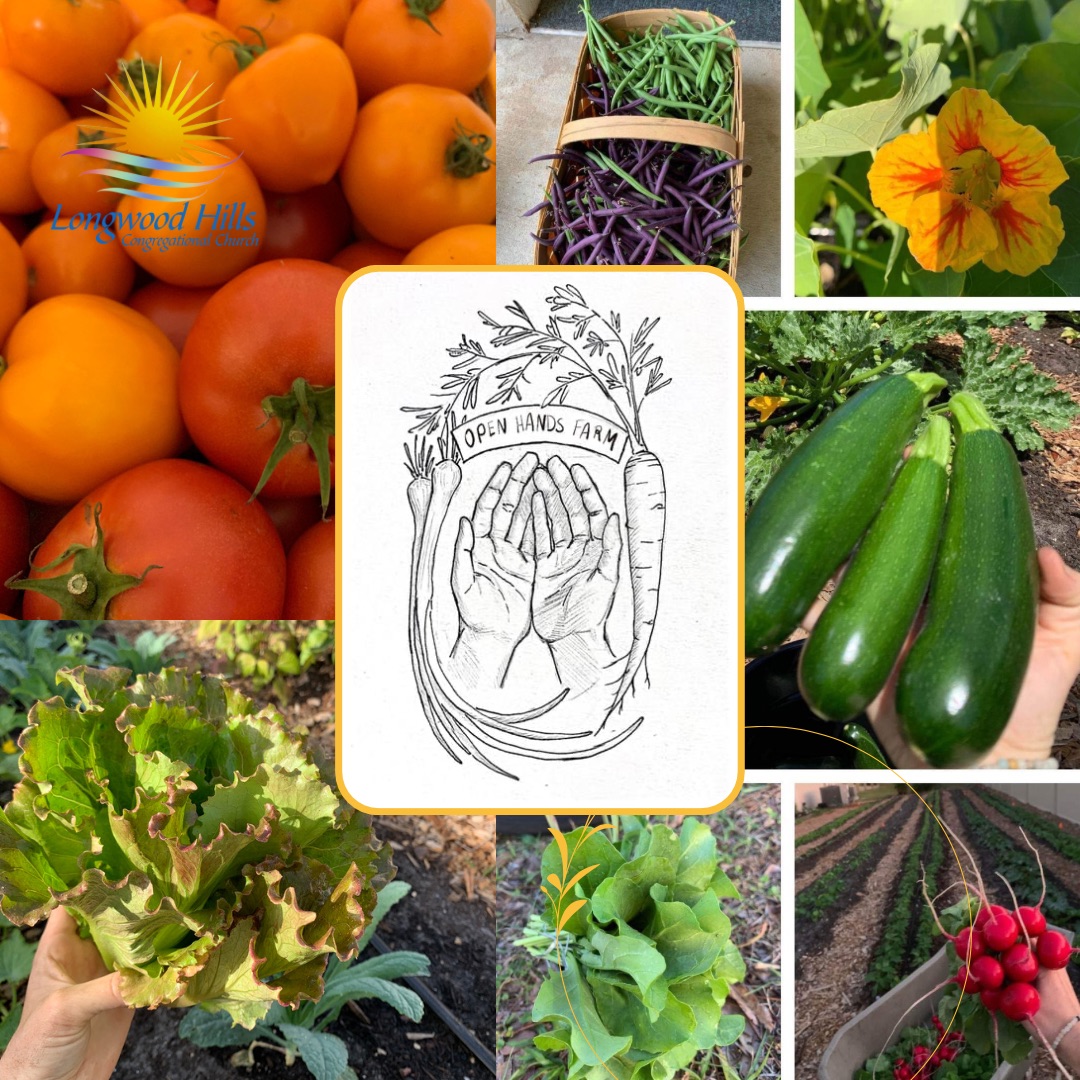 Open Hands Farm
Open Hands Farm is a market garden which provides fresh, nutrient-filled produce to the community through markets and food pantries. We hope to steward the land well by building soil organic matter, never using harsh chemicals and sourcing materials sustainably. The community is welcomed in the garden space, keep your eye out for volunteer days and educational opportunities.
If you are interested in becoming involved or volunteering with the garden, please reach out to Cate using the email below.